Dr. Carl J. Fyler
Biography
Home

About Us

Contact Us

Donate

Newsletter

8th AFHS

Links

FAQ

Facebook

Search
Personnel

Aircraft

Nose Art

B-17 Thunderbird

Ground Support

Uniforms

Journals

More Info
Mission Reports

Combat Crews

Individual Photos

Photos

POW

KIA

MACR

Overseas Graves

TAPS
Dr. Carl J. Fyler Biography
360th Carl J. Fyler Crew
360th Arthur C. Way Crew
360th Paul S. Tippet Crew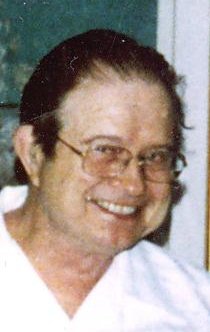 Dr. Carl J. Fyler
Born and reared in Kansas, Carl J. Fyler was married to Marguerite Burris in 1946. He graduated from the Army Air Force Flying School, Luke Field, Class 42-1, and flew B-17 bombers on unescorted missions over Germany with the 360th Squadron, 303rd Heavy Bomber Group, 8th Air Force, stationed in Molesworth, England. In all he flew 25 missions between May and December, 1943. His plane was shot down on his 25th and final mission. He was captured by the Nazis and held in a German POW camp from 1943-45, when the camp was liberated by Russian troops. Upon learning his liberators wanted him to go to Russia, he climbed aboard a transient allied aircraft and flew to France. His military associations include the 8th Air Force Association, 303rd BG, American Ex-POWs, Military Officers World Wars, the DAV, American Legion, VFW, Am Vets, and the Order of the Distinguished Flying Cross Society.
His decorations include the Distinguished Flying Cross, five Air Medals, the Prisoner of War Medal, European Theater Medal with three battle stars, and the Purple Heart. He received three awards from the Topeka Combat Air Museum for service to the organization and as curator of the Kriegie Room, its POW display.
He has served the Governor of Kansas as a member of the Governor's Veterans Advisory Commission for six years, and served eight terms as a national officer of the American Ex-Prisoner of War Veterans organization, rising. to the office of National Junior Vice Commander. Dr. and Mrs. Fyler formed the first chapter of the American Ex-POW organization in Kansas and he worked for federal legislation in 1980-81 giving former POWs medical benefits.
He is an advisor to the new 8th Air Force Heritage Center at Savannah, Georgia, supplying POW and 303rd BG. memorabilia for displays. Dr. Fyler serves at the Topeka, Kansas Veterans Administration Medical Center as POW V.A.V.S. representative.
He graduated from the University of Missouri at Kansas City School of Dentistry in 1950 and practiced in Topeka for over 41 years, retiring in 1991. He is a life member of the American Dental Association, the Kansas Dental Association and the Topeka Dental Society. He is also a member of the Academy of General Dentistry and the Federation Dentaire Internationale.
He has been honored by the City of Topeka by having his name on the antique dental office in an historic drug store building in Topeka's Ward Mead Park.
Elected to the following 303rd BG(H) Position: 6 June 1987 to 30 September 1989 - President