Stalag 17B
Krems, Austria
Photographs
Home

About Us

Contact Us

Donate

Newsletters

8th AFHS

Links

FAQ

Facebook

Search
Personnel

Aircraft

Nose Art

B-17 Thunderbird

Ground Support

Uniforms

Journals

More Info
Mission Reports

Combat Crews

Individual Photos

Photos

POW

KIA

MACR

Overseas Graves

TAPS
Stalag 17B — Krems, Austria
Copyright © Merle Mullendore Family
T/Sgt Merle S. Mullendore
Flight Engineer, 358th BS Oran T. O'Connor Crew
Shot down on Mission #11, 23 January 1943 to Lorient, France

See Merle Mullendore's POW Experiences
- click images for larger view -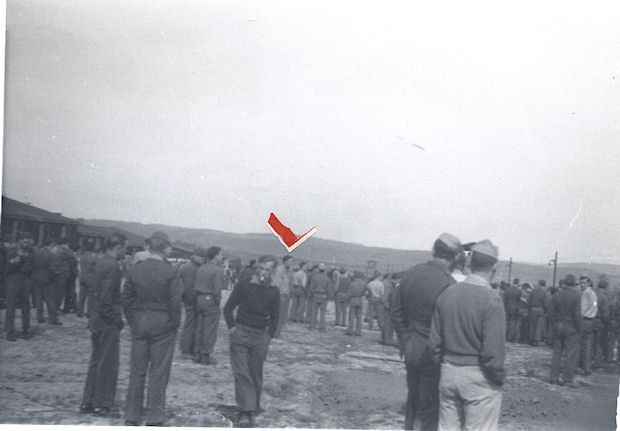 Photo taken after rollcall at Stalag 17B. Merle Mullendore is indicated by the red mark.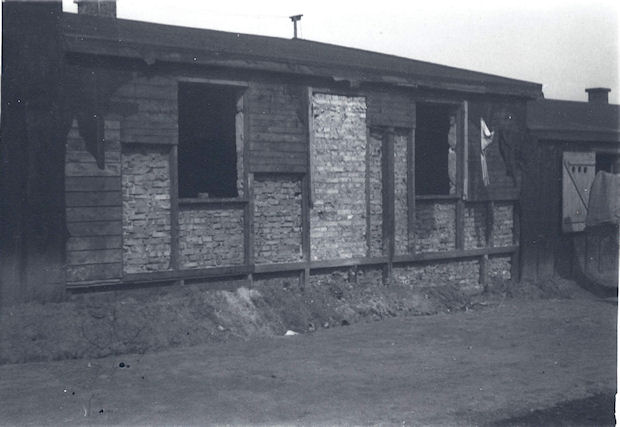 This picture is of the outhouse. They would strip the wood off to heat the water to make their coffee – that is if the Red Cross sent them some. Merle said by the end of the war it was just about to fall down.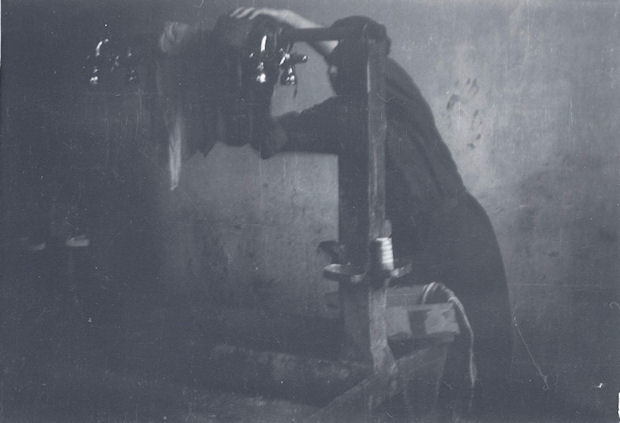 This is a picture of the washroom. If you look at the bottom of the picture, you can see a big tub. Sometimes this tub had to last 300 men, for washing and drinking.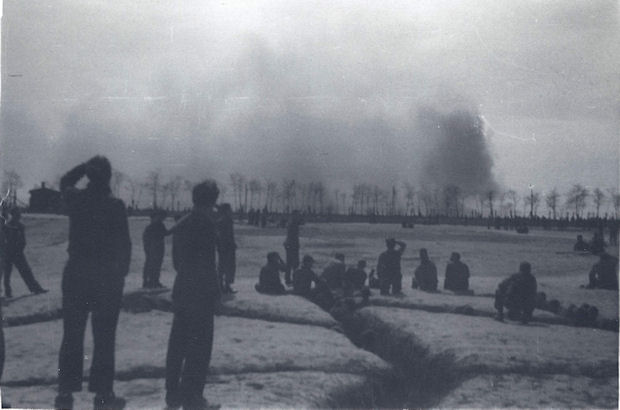 This picture is of the air raid trenches outside of Merle's barracks. Notice the smoke in the background. It is from a bomb run over their camp. It hit about 1.5 miles away from their camp.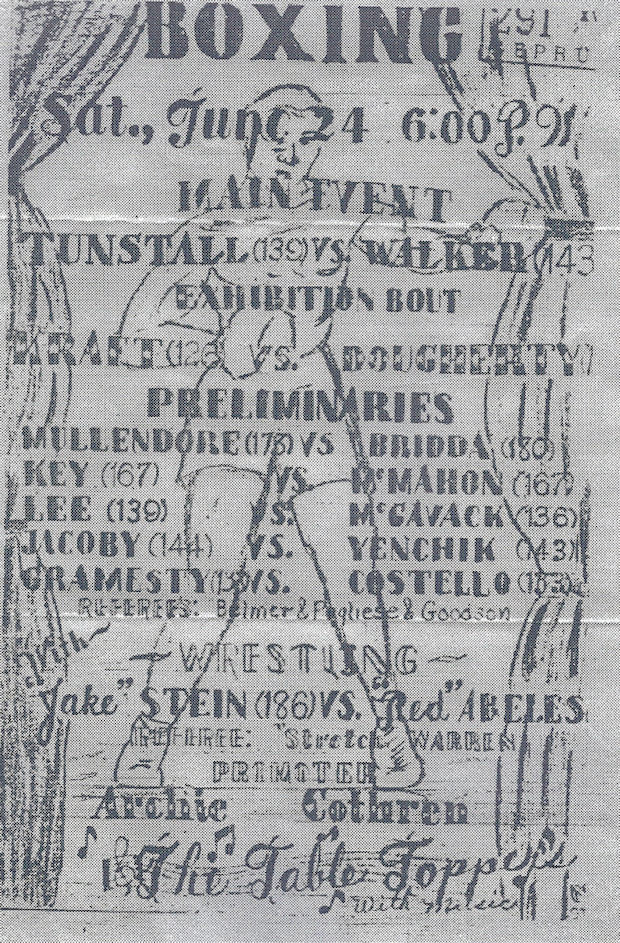 Poster for upcoming boxing match at Stalag 17B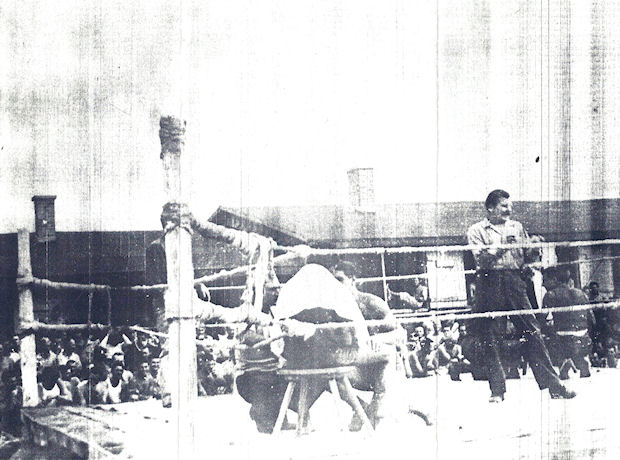 Boxing Match at Stalag 17B

[photos and captions courtesy of Linda Hill, daughter of Merle Mullendore]