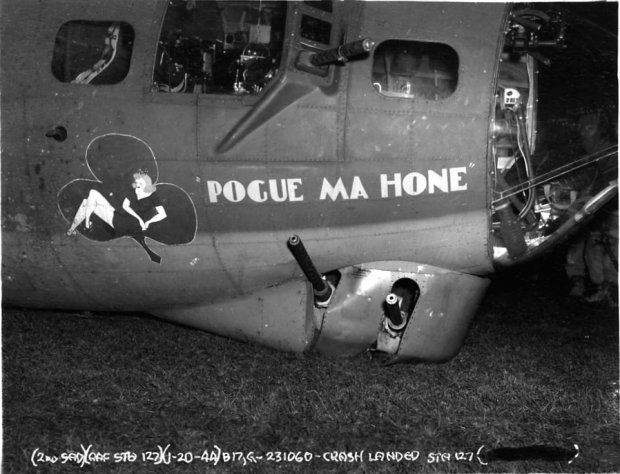 B-17G Pogue Ma Hone #42-31060 427BS (GN-N)
Crash Landing - 20 January 1944
2Lt F.X. Sullivan was flying #42-31060 "Pogue Ma Hone" on a night cross country flight. He could not lower his landing gear and made a wheels up landing at station 127, the Little Staughton emergency airfield. There were no injuries.